Nanos Studios in Parga
Nanos Studios commands:
14 completely furnished studios,
3 apartments with two separate bedrooms for 4 or 5 persons,
as well as one still smaller apartment, with a bedroom and separate living room and kitchen, where it can guest up to 4 persons.
Nanos Studios interior view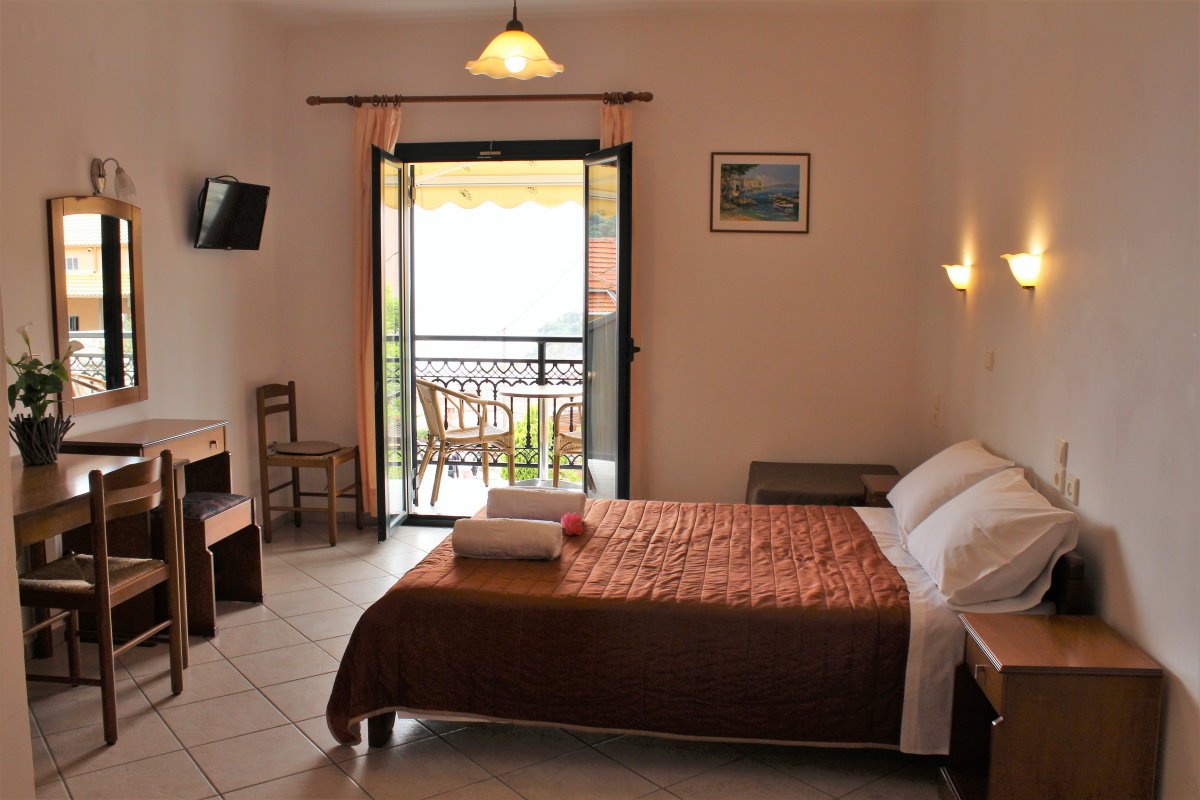 11 photos
At Nanos Studios the visitor can relax and enjoy unforgettable vacations, escaping from the stressed daily rhythms of life.
Nanos Studios exterior view
14 photos
From the balconies of each room you can enjoy the enchanting view at the Ionian Sea.
Facilities Nanos Studios
Our accommodation can guarantee the benefit of high services to the modern traveller, by making use of the personal interest of the people who constitute its staff.
kitchen completely equipped
coloured satellite television
cases of safety (safe boxes)
Hotel Policies Nanos Studios
Check in 1:00 pm Check out 12:00 am.
In case you reach earlier or with draw later from the determined hour, we provide the possibility keeping of your baggage's without debit.